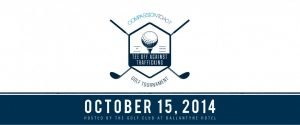 Compassion to Act Presents: First-Annual "Tee Off Against Trafficking" Golf Tournament
Hosted by the Golf Club at the Ballantyne Hotel on Wednesday, October 15.
Compassion to Act is a faith-based organization that serves to help victims of sex-traffing and exploitation through liberation and restoration, as well as bring awareness to our community about the issue.
"Tee Off Against Trafficking" will launch Men of Compassion, a new branch of the ministry that partners with men in the community who won't stand for this local sex-trafficking and exploitation epidemic. The funds will go towards the construction of an emergency holding house for victims who immediately want to escape a life of slavery.
The tournament will be "Captain's Choice" – that means, of your foursome, you'll play the best shot after each person in your group hits.
The cost is $125 per golfer. Registration begins at 12:00 PM and the shotgun start is at 1:30 PM.
* Golf Club at Ballantyne: 10000 Ballantyne Commons Pkwy, Charlotte, NC 28277
https://www.facebook.com/events/330010623827190/